Round Mountain Institute
17280 Highway 135
Almont, CO 81210
(970) 641-4742


View location on a map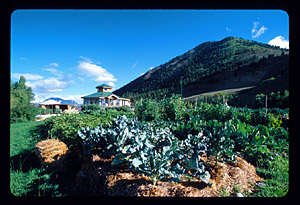 Round Mountain Institute, Inc. is a 501©3 corporation to facilitate education of high altitude organic gardening techniques and sustainable living through renewable energy sources such as solar and wind power and alternative buiding practices such as passive solar straw bale construction. RMI, Inc. offers tours, workshops, consulting and volunteer "Dirt Days" to promote sustainable living in harmony with the Earth. To view our full summer schedule please go to www.roundmountain.org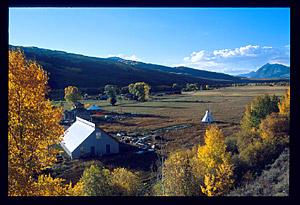 The fall colors at Round Mountain start in late August and continue through September.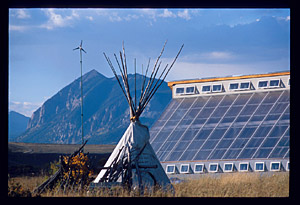 A solar heated straw bale greenhouse is electrically powered by solar photovoltaic panels and a wind generator. The greenhouse and gardens at the base of Round Mountain are only 10 miles down valley from the majestic Mt. Crested Butte.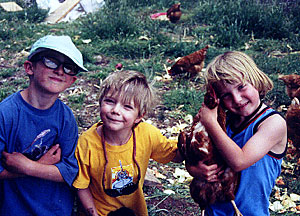 Throughout the summer kids from Stepping Stones Children's Center Adventure Club learn about organic gardening, solar cooking and free range chickens.
Activities Related to Round Mountain Institute
A member of Crested Butte Spirit, Mind, Body.